US Department of Defense MIL-STD-810g Vibration Testing
The MIL-STD-810 specifies that equipment, and testing methods for that equipment, should be designed around environmental conditions that equipment is likely to encounter throughout its entire life cycle. Although it was developed specifically for military applications, it is often applied to products and product testing for non-military applications.
What are Some Environmental Conditions MIL-STD-810g Tests For:
Random Vibration
Shock and Transport Shock
Vibration Tests Simulate 2000 Mile Journey via US Highway:
The Sikla siFramo system has been tested and conforms to MIL-STD-810g vibration resistance standards. The Sikla vibration test module was built to simulate US highway transport of a volumetric modular steel structure over a distance of two thousand miles.
In order to perform testing the Sikla test module was strapped to a vibration bed to simulate goods being transported by truck.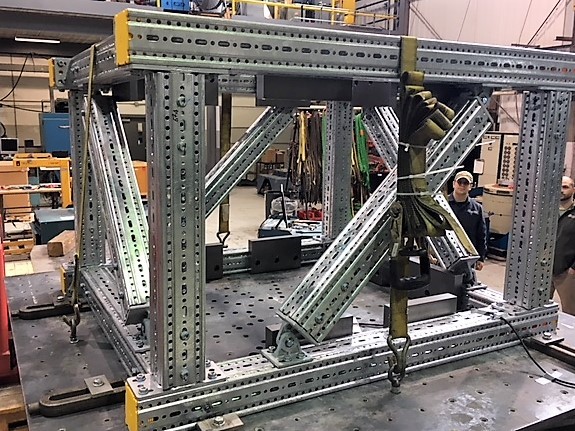 Load mass plates were fastened, using thread forming screws, to the inside perimeter of the siFramo test module to simulate transport of a loaded module, such as an assembly or process skid.
Accelerometers attached to the vibration bed continuously monitored the vibration frequency to ensure vibrations remained within the required range for testing to MIL-STD-810g standards.
After 2 hours of vibration testing per axis – which simulates a 2000 mile trip via US highway – absolutely no damage or deterioration of any kind was found to be present on any of the connection points within test module.
How Does Sikla siFramo Resist Vibration So Well?
To answer that question, we need to go back to the self forming screws that we mentioned earlier. The siFramo system uses a unique fastening system, Self Forming Screw FLS, to ensure high clamping force and a vibration-proof connection.
The Self Forming Screw FLS creates its own thread inside the wall of the siFramo pilot hole. During the screw-driving operation, the base steel is re-shaped and hardened to form an air-tight seal between the threads of the screw and the surrounding steel, making it exceptionally resistant to vibrational loosening and increasing fastening strength.
The FLS comes in only one size and is used to make all mechanical connections between beams and fittings, thus greatly simplifying the assembly and installation processes. Screws are also fully removable and reusable.
Click to learn even more about Sikla siFramo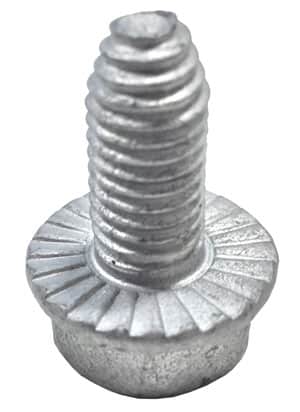 What Does It All Mean?
It all boils down to peace of mind… You can be confident that systems assembled in your prefabrication warehouse and loaded onto a truck, headed to your job site, will arrive there safe and sound, and ready to be installed in place.