Modular Supports as Strong as Structural Steel
Strongback pipe supports and hangers are completely modular pipe support systems designed for hanging pipe. Sikla siFramo structural framing members support your pipes with the strength of structural steel, but without any of the hassle of fabrication.
Our strongback adjustable pipe supports can be installed up to five times faster than traditional, fabricated steel supports because they require absolutely no welding, grinding, hole-drilling, cutting, or painting!
Strongback Adjustable Pipe Supports Key Benefits
Engineered Strength
4-Sided Connection Points
Less Weight to Lift into Place
Adjustable Horizontal Connections
7/16″ x 1″ Slots Secure Both Rod and Hardware
Multiple Pipe Shoe Options
Strong, Versatile Pipe Hangers
Strongback mechanical, electrical and plumbing pipe hangers and supports utilize heavy-duty fabricated steel clevis hangers and modular structural beams, supported by threaded rod. Versatile, four-sided structural beams allow for a variety of pipe support brackets and pipe support configurations.
Strongback XL Pipe Support: SB-SF80 utilizes a 3″ x 3″ siFramo 80 beam section.
Strongback XXL Pipe Support: SB-SF100 utilizes a 4″ x 4″ siFramo 100 beam section.
Click To: Download the SB-SF80 & SB-SF100 product specifications
A variety of pipe shoe assemblies are available to suit your specific application needs. Pipe shoes attach with simple, one-size-fits-all thread forming screws that are removable and reusable.
Strongback Construction Applications
Water Supply Lines
Gas Lines
Mechanical Piping
Electrical Conduit
Condensate Pipe
Refrigeration Lines
and More
five times faster assembly!
With MMS Strongback Structural Pipe Supports
Request a Quote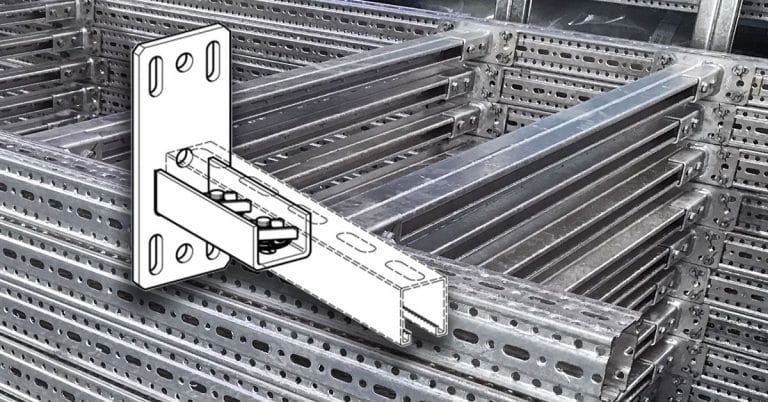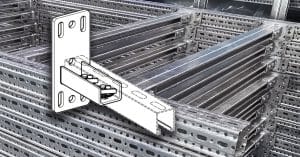 Sikla Modular Steel Compatible with Metal Framing
May 04 2022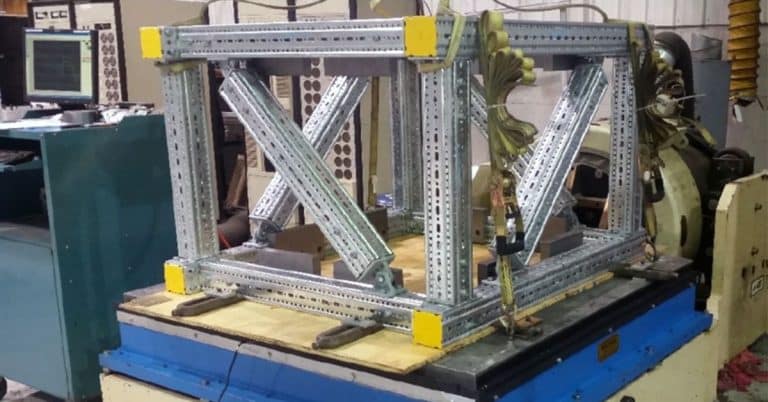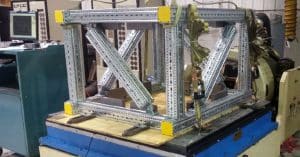 MIL-STD-810g Achieved with Thread Forming Screws
May 04 2022